Give to Community Covenant Church
It's all God's. Basically that's what we believe about everything. So, at Community Covenant Church, we joyfully and faithfully give back. We carefully steward the time, the gifts, and the resources that God has given us. God is doing some remarkable Kingdom work in us and through us. We are grateful. Our hands are open. It's all His anyway!

You don't give to Community Covenant Church, you give through Community Covenant Church.
Where your treasure is, there your heart will be also. – Matthew 6:21

For your convenience we provide several ways for you to give:

Giving Online:
We're happy to offer the convenience of making a donation with your credit card. Please know that we incur a 2.99% processing fee and a .45 cent transaction fee when you do this kind of online giving.

CLICK HERE TO GIVE SECURELY ONLINE

With that fee in mind, in the future if you want all the ease of online giving without processing and transaction fees, there's an even better choice. It's using your bank's ONLINE BILL PAY option. When you do that, there's no charge, you can choose re-occurring donations if desired, the bank sends us your donation and you still have all the convenience. If you have any questions ask your bank or contact us our bookkeeper by calling 805-967-2671.

By Check:
Make your check payable to "Community Covenant Church". Put it in the offering basket on a Sunday morning or mail it to:
Community Covenant Church of Goleta
5070 Cathedral Oaks Road
Santa Barbara, CA 93111

Creatively Giving:
GoodSearch.com: is a Yahoo powered search engine which makes a donation to us each time you do a search.


GoodShop.com: works with more than 2,500 stores (including Target, Apple, Petsmart etc..) and every time you purchase something, a percentage will be donated to us!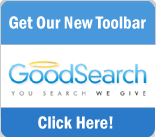 Add the Community Covenant Church of Goleta toolbar to IE or Firefox. Once you add the GoodApp toolbar and use it a percentage of what you spend will be donated to us at no extra cost to you! (you could even save money as the toolbar provides coupons and deals). The GoodApp also has a search box and each time you search the Internet, about a penny is donated to us. No registration is required!
Stock Contribution: You can also contribute stock to Community Covenant.
Charitable gifts through a Will or Living Trust: Talk with your financial planner or attorney to add Community Covenant to your will. A simple provision or amendment prepared by your attorney at the time you make or update your will or trust is all that is necessary. Gifts included in wills and living trusts are popular because they are flexible, easy to arrange, and may be changed with your life circumstances. There is no limit on amounts deductible from federal gift and estate taxes for charitable gifts made by will or trust, so no tax will be due on assets given in this way. To plan a charitable bequest, inform your attorney of your wishes and ask for advice regarding the best form for your gift. If you decide to include a gift in your estate plans, our legal name is Federated Church of Goleta and our tax ID number is #95-1985969.
Company Matching Program: If your company offers quarterly or annual matching programs you can multiply your donation through their programs. Learn more from your company to participate in these programs. A few companies who offer these programs are Southern California Edison, Progressive Insurance, and Qualcomm.
Gifts in Kind: You can help by providing a key items to our church.