Illuminate Student Ministries at Community Covenant Church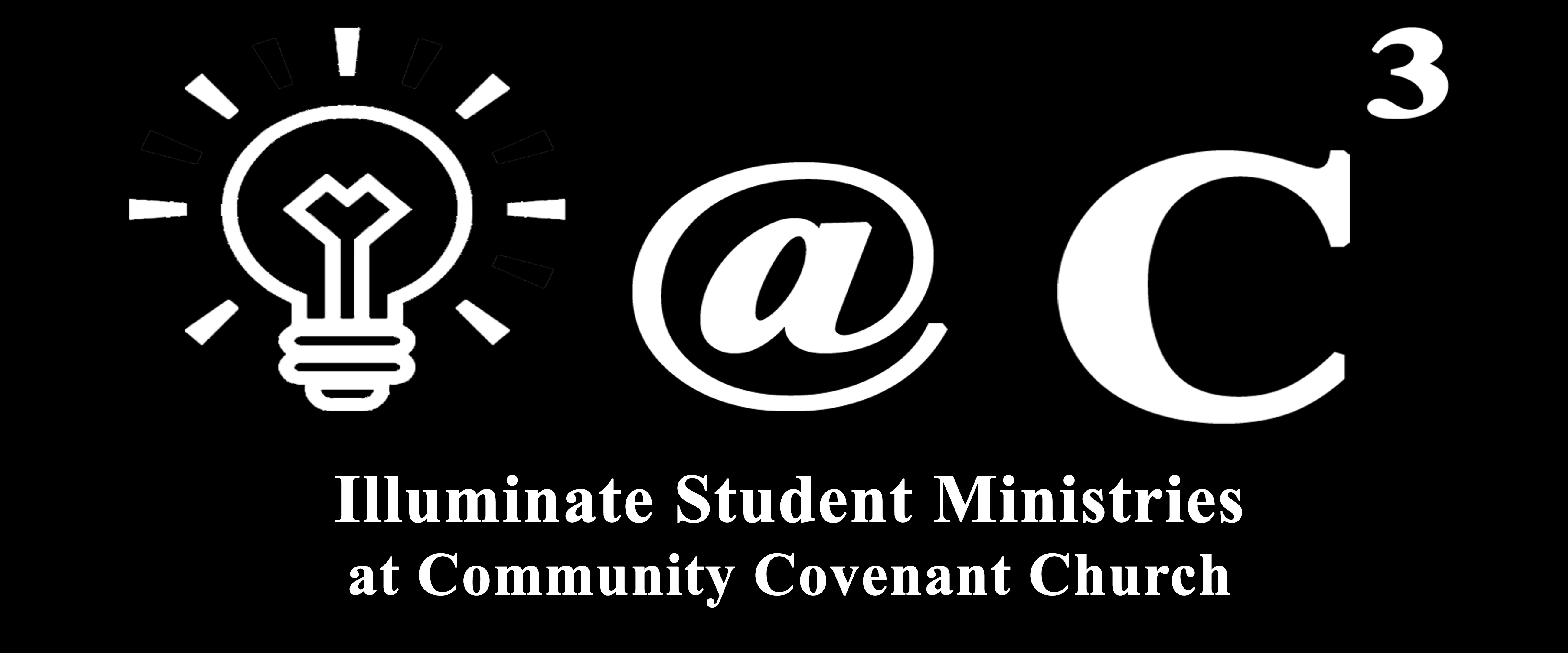 Welcome to Illuminate Student Ministries!

Illuminate Student Ministries exists to draw students into deeper relationship with Jesus and each other. We strive to create an atmosphere where students can dive deeper into their understanding of who Jesus is and why they are dearly loved children of the Most High God.

Why Illuminate? The Apostle John says in the beginning of his gospel that "In the beginning was the Word, and the Word was with God, and the Word was God. He was in the beginning with God. All things came into being through him, and without him not one thing came into being. What has come into being in him was life, and the life was the light of all people. The light shines in the darkness, and the darkness did not overcome it." (John 1:1-5) The hope of Illuminate Student Ministries is to help illuminate where Jesus is at work in each and every student's life.

So much of our lives could use the light of Jesus, and it is our hope that we are able to illuminate the scriptures for your students. Feel free to contact Jeff at jeff@comcov.org if you have any more questions.

We hope to see you and your students soon!