Illuminate Junior High is high-energy, a ton of fun, and all about Jesus. Our Junior High students are about believing and living as followers of Jesus Christ, and inviting our friends to do the same. We meet every Wednesday evening (except the last Wednesday of the month) from 7-9 in the youth room.

You will find us running around in semi-lit rooms throwing toliet paper at each other, enjoying each other's company, and opening the Bible to talk about how the way Jesus lived impacts our lives each day. Illumiante also has epic monthly events that are hilarious and a blast all at the same time. Whether it is going bowling, going to the beach, or shooting each other with foam finger missles, you'll find that this group is about having fun with each other and diving deeper into relationship with Jesus.

Come check us out!
SUMMER SCHEDULE AVAILABLE!
Join us this summer for some epic fun nights!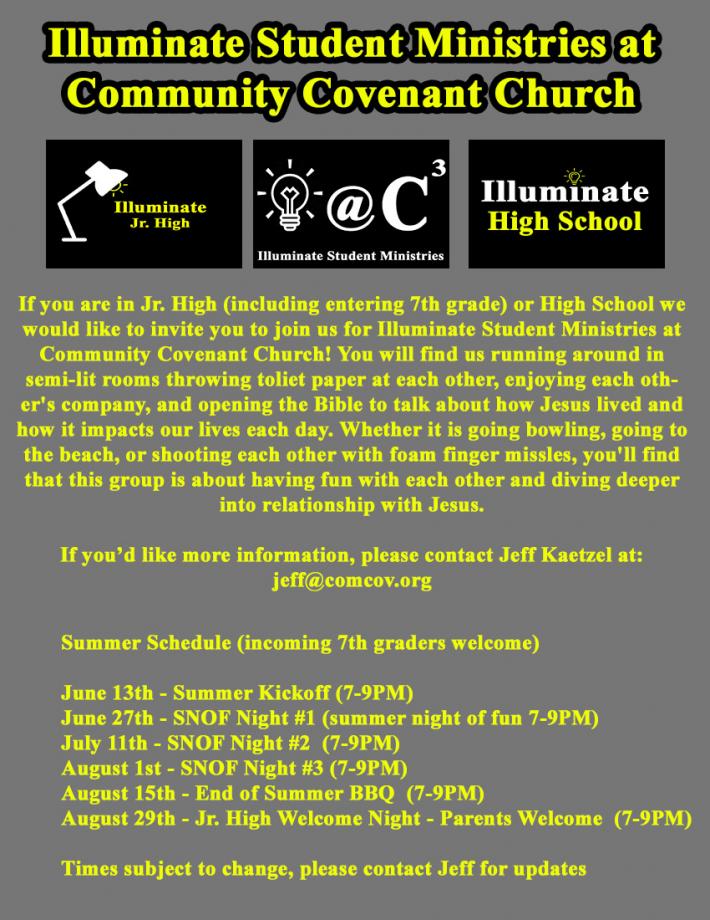 For more information contact: